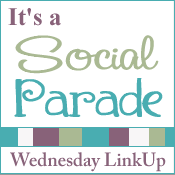 Okay this is my first Link-Up I have done---- If I am doing something wrong please feel free to tell me!!!
I know that this week it is Google Friends Connect!
If you would like to participate as well please head over to
Smart and Trendy Moms
for all the details.
Look forward to meeting lots of new people :)